Today's feature is another feel good story from ABC News about a four-eared cat named Batman. On July 12th the 3-year old cat was surrendered to the Western Pennsylvania Humane Society in Pittsburgh along with several other cats.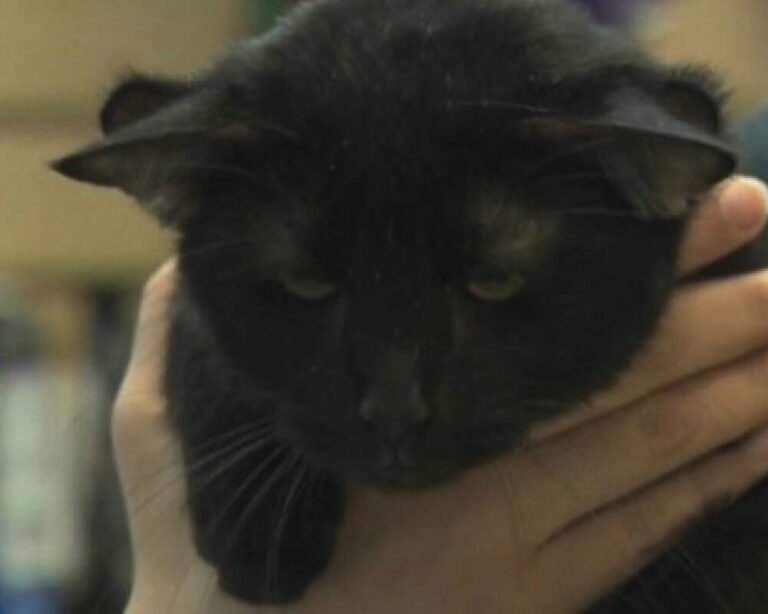 Humane Society experts believe Batman's four ears were caused by a recessive gene mutation from his parents. Batman had to wait a few weeks before being cleared for adoption due to treatment for an upper respiratory infection. Fortunately, a little girl who is fond of superheroes had her family adopt Batman within a few hours of him being made available for adoption.
The fact that Batman was adopted so quickly was particularly advantageous not only when taking into account the unique nature of his extra ears, but also because he is a black cat. According to the Humane Society, black cats are more challenging to adopt and tend to stay at the shelter longer. This is probably due in large part to the negative stereotypes and stigma surrounding black cats.
As a side note and for the record, I have clients with black cats I care for as a professional pet sitter that are lovely. Their black fur as well as the various accompanying superstitions has never occurred to me. Then again, my opinion is biased as I love all animals. The only challenge caused by their color is taking good pictures of them to provide my clients during visits. Good light is helpful and I always try to get their eyes in the photo.
The Western Pennsylvania Humane Society ultimately hopes the interest in Batman will inspire many people to visit as they have many wonderful cats and other animals looking for their forever homes. The same is true for the Kentucky Humane Society, Animal Care Society, Louisville Metro Animal Services Animal House Adoption Center and the Shamrock Foundation.