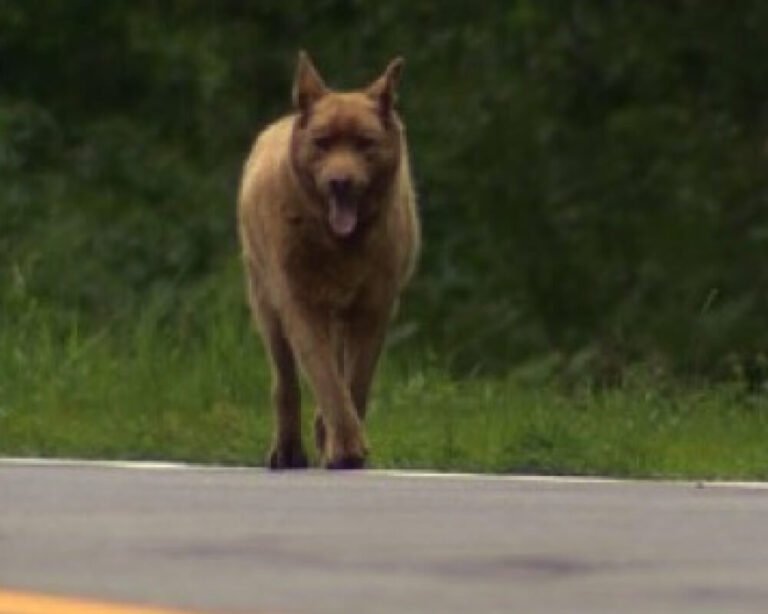 Today's article deviates from the normal topics of tips, care and considerations for the life of your pet dog, cat or snake to bring you a heartwarming story about a dog recently reported on Google News and NBC affiliate KARE 11 TV. This is one of those feel good stories that exemplifies the unique relationship humans share with animals, pets and in this case, dogs. Although more harrowing and miraculous tales of animal behavior exist, this tale is amazing in it's own special way.
Bruno is wooly dog in which one can see that dogs are definitely the decedents of wolves. Bruno's owners, Debbie and Larry LaVallee, adopted him as a stray puppy from a passerby who found him at the end of their driveway believing it was their dog. The LaVallee's, who believed Bruno had been abandoned, decided to adopt him on the spot. So what is so unique about this otherwise ordinary dog that is now the Official Town Dog and Ambassador in Longville, Minnesota with his own statue and Facebook page?
Everyday at sunrise for most of the past 12 years Bruno has made the four mile walk up Highway 84 from the LaVallee's home to Longville to make his rounds around town before heading back home to his owners. Bruno's routine coupled with his lovable, friendly demeanor have made him an icon and mascot to the residents and local businesses in Longville who spend time with and care for him during his daily visits to city hall, the ice cream shop, several real estate offices and Tabaka's grocery store. The locals say Bruno's ability to dodge traffic has become almost legendary.
The LaVallee's, who have grown accustomed to newcomers in town calling to report finding Bruno as well as the silence that follows when told to let the dog go because it will find its way home, says Bruno was a wanderer from the beginning. Early attempts by the LaVallee's to keep Bruno at home by chaining him up failed as Bruno nearly hanged himself.
Today Bruno occasionally skips his daily trek to stay home and rest as age is catching up with him. When he does go on his trips to town, his gait is a little slower than times past. Sometimes Bruno's friends in town give him a ride home at the end of his day in Longville. Bruno may not be Super-Dog, but there is no denying he is a very special dog to many people.